Something for everyone!
We provide civil service employees and their immediate family members access to supplemental life and health insurance benefits. Our products are sold through state-licensed insurance agents to various federal, state, and local government employees and groups. Our insurance policies are designed to fill gaps and do not replace existing employer-provided insurance coverage. Policy availability will vary by state.
Life Insurance
Do I need additional life insurance benefits?
You may already have life insurance through your government employer. ESD offers whole and term life insurance. You may even qualify for coverage where your premium is no longer due shortly after your 65th birthday, premiums are more likely to increase and policies are subject to underwriting. Get more details on how a life insurance policy from Globe Life ESD may help protect your family's financial future. For Federal and Postal Employees interested in learning more about their Federal Employees' government Life Insurance, visit FEGLI.
Cancer Insurance
Why should I purchase cancer insurance?
Dealing with a first-time cancer diagnosis can be emotionally devastating and even more challenging if treatment presents a financial burden. Purchasing a supplemental cancer insurance policy may help offset the costs of treatment not covered under your major medical insurance, supplement your income if you're unable to work, or help with daily living expenses. Benefit can be used in any way you see fit. Learn more about the financial advantages of Globe Life ESD's cancer insurance policy.
AD-950
This is a solicitation for insurance. Policies and benefits may vary by state and product. These policies have some limitations and exclusions. Policy forms: (ESWL2001, ESWL2001GD, CANLS)
Why Globe Life ESD?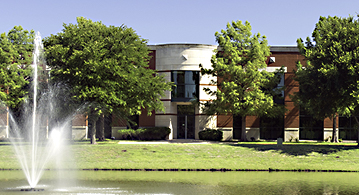 Stability
Globe Life currently has more than $80 billion of insurance in force.
Service
Helping individuals and families since 1951, Globe Life is committed to providing policyholders with a lifetime of superior service.
We are proud to provide Americans with an answer to their growing and ever-changing insurance needs.
Strength
Globe Life continues to receive one of the highest national industry ratings – [A+ (Superior)] Financial Strength Rating from A.M. Best Company (as of [7/19]).* With more than [4.2 million**] policies in force, our Company ratings speak for themselves.
AD-913
---
Ask about coverage options TODAY!
---
Customer Service
Phone:
Monday – Friday
7:45am to 4:30pm Central
Contact Us Now!