Life Insurance Policy
For information best suited to your needs, please select a state
Globe Life ESD Group Whole Life Insurance and Term Life Insurance Policy Highlights*
Government employees and their families can purchase Globe Life ESD's Whole Life and/or Term Life insurance policies based on their needs. With a Globe Life ESD policy:
You Own The Policy – coverage is portable if you change jobs or retire.
Whole Life policy – paid up at age 65 or payable for life – both policies build cash value.
Group Term Life policy – paid up at age 65 or paid for life based on issue age.
Policies – can never be canceled as long as premiums are paid on time.
Guarantee Issue1 – Whole Life and Term Life policies are issued regardless of health, hobbies, or occupation.
No Medical Exams1 – Policy issue is based upon answers given to health questions provided on the application. You will know immediately whether you qualify for coverage.
Payroll Deduction – Premiums are payroll deducted by salary deduction authorizations for your convenience.
Low Cost For Family Members2 – Immediate family members can start the programs for as little as [$1.50/week].
Family Members Are Eligible – Coverage provides benefits for you, your spouse, children, grandchildren, or any combination.
No Participation Needed – Insurance is written on an individual basis; coverage can be continued even if you change employment or retire.
Get A FREE Globe Life ESD Assessment – of your state or federal government life insurance benefits from a Globe Life ESD licensed insurance agent to help determine which policy is right for you.
Group Term Life and Whole Life Insurance Policy Riders*
Our Ordinary Whole Life and Group Term Life insurance policy riders offer civil service employees and their families additional coverage and protection where eligible.
Available riders include:
Deposit Fund Rider (DFR): offers the unique advantage of depositing funds into an account with a guaranteed 3% minimum interest rate for the life of an in-force policy. DFR is available on new life insurance policies that are on allotment or automatic bank draft. Policyholders can use cash from DFR for any reason.
Accidental Death Benefit Rider: pays up to a set amount for accidental death of an employee or spouse.
Children's Term Rider: pays up to a set amount to the beneficiary upon proof of an insured child's death.
*This is only a brief description of our life insurance policies and riders EWL55C2, EWL55C, EWL55GDC2, EWL55GDC, ESDICR, ESDIADR, FP-4162R, GABR1, GDFR3, ESDC, ESDGCR, ESDGADR, ESDGWPR, ESDGABR, and GDFR3. Policies and benefits may vary by state.
1Those still actively employed are subject to certain limitation. Not available to individuals who are HIV positive or terminally ill. If an applicant has certain pre-existing medical conditions, the policy will be issued with graded benefits. Excess amounts of the guaranteed face amount are submitted to regular underwriting.
[2 Example family member weekly premium for $6,467 face amount Ordinary Life paid up at 65 issue age up to 14.]
AD-858
This is a solicitation for insurance. Policies and benefits may vary by state and product. These policies have some limitations and exclusions. Policy forms: (ESWL2001, ESWL2001GD)
Cancer Insurance
Why should I purchase cancer insurance?
Dealing with a first-time cancer diagnosis can be emotionally devastating and even more challenging if treatment presents a financial burden. Purchasing a supplemental cancer insurance policy may help offset the costs of treatment not covered under your major medical insurance, supplement your income if you're unable to work, or help with daily living expenses. Benefit can be used in any way you see fit. Learn more about the financial advantages of Globe Life ESD's cancer insurance policy.
Why Globe Life ESD?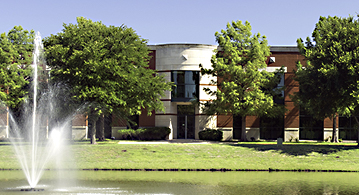 Stability
Globe Life currently has more than $80 billion of insurance in force.
Service
Helping individuals and families since 1951, Globe Life is committed to providing policyholders with a lifetime of superior service.
We are proud to provide Americans with an answer to their growing and ever-changing insurance needs.
Strength
Globe Life continues to receive one of the highest national industry ratings – [A+ (Superior)] Financial Strength Rating from A.M. Best Company (as of [7/19]).* With more than [4.2 million**] policies in force, our Company ratings speak for themselves.
AD-913
---
Ask about coverage options TODAY!
---
Customer Service
Phone:
Monday – Friday
8:00am to 5:00pm Central
Contact Us Now!